Do Not Fear, For I Am With You
My journey with S3 didn't start as a typical club experience. The story behind why and how I started S3 is truly an act of God working in my life, and it still amazes me when I think about it today. In 8th grade, I sadly had to experience the suicide of an acquaintance, and less than a year later one of my fellow classmates passed away.
Fast forward to freshman year, the first day of school, during the 8th-period I was assigned to sit next to a girl I had known since elementary school. I made sure to converse with her since I knew she was a bit shy. The next morning, in my 2nd-period class, my friend had told me that someone had passed away last night, and when I asked who, I was instantly filled with grief. It was the girl from my 8th-period class. I had experienced so much death in the past few years.
That night, I talked to my parents about wanting to do something for students who felt they were alone. I expressed a desire to create a club where all were welcome. Somewhere we could talk about how God works in our daily lives in school and through the trials. Somewhere students could feel that they are not alone.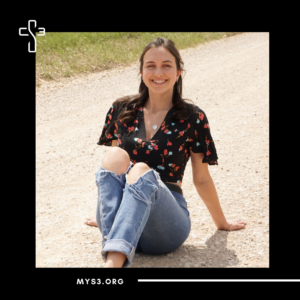 The next weekend, my stepmom flew out of town, and on her plane ride back she met Terry Ann (the president and founder of Students Standing Strong). Terry Ann told her all about S3 and the amazing things they do. Immediately, my mom knew that this might be the club I wanted to start and it turns out this is exactly where God was leading me. We met with my school and began S3 club in the second semester of my freshman year.
I was very nervous but in Isaiah 41:10, God says to Isaiah, "Do not fear, for I am with you; Do not be afraid, for I am God. I will strengthen you, be assured I will help you; I will certainly take hold of you with My righteous right hand."
This scripture gave me the strength to not be afraid of the journey God had ahead of me. Since starting S3 at Byron, we have had more than 50 people attend S3. It has been a true blessing from the Lord to meet so many people and change so many lives through a wondrous student-led club.
-Jen, S3 Byron Nelson High School student