Hope in a Hopeless Time!
This is not at all how I thought the end of my sophomore year was going to look! While I was expecting the fun that comes at the end of a school year, I worry now about when we will all be able to get back together. But we have to have hope.
One of my favorite verses about hope is Jeremiah 29:11. It says, "For I know the plans I have for you declares the Lord, plans to prosper you and not to harm you, plans to give you hope and a future." I like this verse because it says God has a plan for YOU!
A friend of mine shared a verse with me, Matthew 5: 13-16. "You are the salt of the earth. But if the salt loses its saltiness, how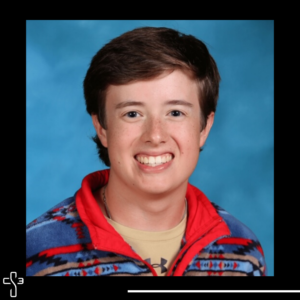 can it be made salty again? It is no longer good for anything, except to be thrown out and trampled underfoot. You are the light of the world. A town built on a hill cannot be hidden. Neither do people light a lamp and put it under a bowl. Instead, they put it on its stand, and it gives light to everyone in the house. In the same way, let your light shine before others, that they may see your good deed and glorify your Father in heaven." So God gives us hope that we will get to the light on top of the mountain (Shout out to Ryleigh fellow S3 member).
Hope is one of the main things about being a Christian. Like Paul said in Romans 8:24, "For in hope we were saved." We don't know what is to come for us as students, but we have to have hope.
There is more to come for us. God gives us this hope if we ask for it. We have to pray for it. This strengthens us and helps us through tough times.
– Ethan, S3 Student