My favorite verse is Proverbs 3:5-6, "Trust in the Lord with all your heart and lean not on your own understanding: in all your ways submit to Him, and He will make your paths straight."
I constantly have to remind myself of this scripture. I remind myself; everything that is happening is happening because of God's will, not my own. We need to trust Him during this time of panic and fear and remember He turns everything for His good and He has a plan. There is a purpose. We have to pray and tell him about our fears and worries. During these next weeks of uncertainty remind yourself to use this time to glorify and learn about our Lord. Don't waste this time He has allowed.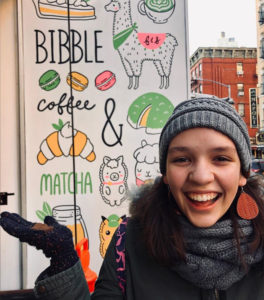 Yes, it is a scary thing to think about a pandemic. BUT if you keep your heart, soul, and mind SUBMITTED to God, He will show you your path. Trust Him, there IS a purpose. God is looking out for you; see HIM, show HIM, listen to HIM.
Know God is in control; be aware of the ways of the world but know God's purpose behind it. Pour out your heart to God and He will show you your path.
-Laci, Colleyville Heritage High School Student