Greater is He
Students Standing Strong (S3) has been such an encouragement for me! Becoming a part of S3 has held me accountable to not conform to our sometimes scary world, and to stand firm in my faith.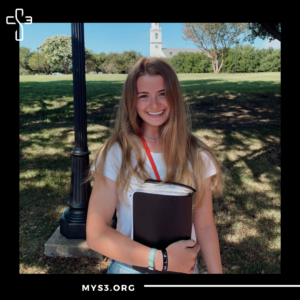 High School can be especially tough. But S3 has truly helped me find my place in a heavily secular culture! S3 has guided me in finding lovely, Christ-like friends. It is so important to surround yourself with Christ followers in order to share the Gospel with others.
I encourage you, my brothers and sisters in Christ, to dwell on 1 John 4:4 and know that no matter the trials you may face in this world, God will prevail in all His Glory and show to be far greater than any societal difficulties.
"Greater is He that is in me, than he that is in the world"
-Promise, S3 student