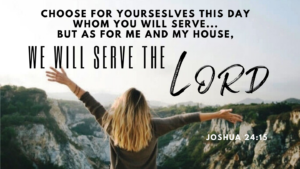 "However, they did not listen, but they kept acting in accordance with their earlier custom. So, while these nations feared the Lord, they also served their idols; their children likewise and their grandchildren, just as their fathers did, they do to this day."   2 Kings 17:40-41
This sounds very familiar … In our culture today we also cling to our customs, wanting God to be part of our plan – While God wants us to be part of His.
We profess Christianity … but say we must be "realistic" when the Bible demands changes in our behavior. The bottom line is we want a Savior… but have no intention of handing over the reins of our lives … However, God's offer is to be both our Lord and Savior; it has always been a package deal.
Like the church at Laodicea, we think we don't need anything. We show up Sunday morning, expect to be entertained, and bask in our self-righteousness… Never looking honestly at our hearts as that would demand confession and repentance…and would require change and obedience.
The idol of comfortable prosperity lures us as it has for generations. We want to serve The Kingdom, but only when it advances our own. Servanthood and self-sacrifice are no longer preached or practiced, and cultural traditions and opinions have replaced scripture as our guide.
How can we have drifted so far from the truth?
Have we forgotten that we are not fighting against lost people – we are fighting for them? God commands that we obey scripture, and lead others to Christ. Yet our hypocrisy not only misleads us, it misleads our children and grandchildren as well… Our culture is faltering, and we must get off this path.
The cost to follow Christ is everything… we must die to ourselves. So, either make that choice, or stop talking about it and confusing others with your duplicity.
If you fear God but still want to pursue your idols, you have a dilemma… The first commandment could not be clearer…it insists that we have only One God. Part-time Christianity has never been offered. So, choose this day whom you will serve… and then start obediently serving.
"The Bible recognizes no faith that does not lead to obedience, nor does it recognize any obedience that does not spring from faith. The two are opposite sides of the same coin." – A. W. Tozer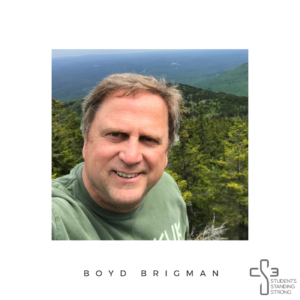 For more devo's created by Boyd Brigman, check out his site bigosbibletime.blogspot.com