YOU BELONG
Connecting students on campus to Learn, Live,
and Lead Biblical truth
What is Students Standing Strong?
01.

Student-led bible campus clubs empowering students to stand strong in their faith at school.

02.

A faithful and supportive group of students at school that use God's word to encourage and support one another.

03.

Fun, Food, Friendship and Faith-filled lessons from God's Word each week at school.
Throughout my middle school and high school years, Students Standing Strong has provided me with a space and a group of people that has allowed me to further develop my faith and leadership in the Lord. It can be hard to stand firm in your faith while going through school, but what I have found most important is to involve yourself in ways which you can lead and serve others. The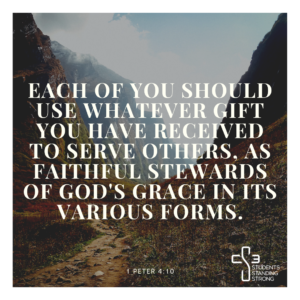 past few years, I found my calling through serving as the dance worship leader, for elementary and middle school students at my church.
Is It Legal?
Yes! Christian student-led clubs are protected by law through the
Federal Equal Access Act