YOU BELONG
Connecting students on campus to Learn, Live,
and Lead Biblical truth
What is Students Standing Strong?
01.

Student-led bible campus clubs empowering students to stand strong in their faith at school.

02.

A faithful and supportive group of students at school that use God's word to encourage and support one another.

03.

Fun, Food, Friendship and Faith-filled lessons from God's Word each week at school.
How do I start an S3 Club?
BRING S3 TO YOUR SCHOOL
It's as simple as sharing S3 with others you think would also be excited to bring S3 to your school. Consider including parents, students, grandparents, pastors, teachers, & administrators you know who might want to be part of the S3 movement.
Before getting together, encourage your friends to visit the S3 website so they can get a feel for what S3 has to offer.
Is It Legal?
Yes! Christian student-led clubs are protected by law through the
Federal Equal Access Act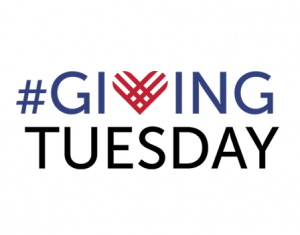 Giving Tuesday is a global giving movement that celebrates all types of generosity. Join Students Standing Strong by giving back this November 27th.
"Count your blessings name them one by one, count your many blessings see what God has done."  See what God has done for S3 in 2018 because others joined us in ministry and mission...
Thousands of students reached in 13 states

New Headquarters

New staff members

New logo and updated website

More volunteers

Financial gifts from new and regular supporters

More people joined the S3 Prayer Team
Please consider giving a year-end donation so together we may
SOW into Students Standing Strong and
REAP students who know the Truth of God's Word, yielding a
HARVEST of Christian student leaders across the country.