YOU BELONG
Connecting students on campus to Learn, Live,
and Lead Biblical truth

What is Students Standing Strong?
01.

Student-led bible campus clubs empowering students to stand strong in their faith at school.

02.

A faithful and supportive group of students at school that use God's word to encourage and support one another.

03.

Fun, Food, Friendship and Faith-filled lessons from God's Word each week at school.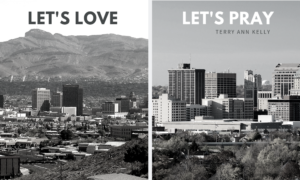 An important word about the recent shootings in El Paso and Dayton, from the S3 president and founder.
From my heart to our family:
El Paso, 20 dead, many others critical. Another shooting in Dayton; 9 dead and many injured.
As a family, let's love each other deeply from our hearts.  Be patient, be respectful, be attentive. We have no promise for another day or even another hour. 
Build up every person that crosses your path.... even if just  a momentary smile at a stranger. Call on the Holy Spirit throughout the day, so you're equipped to do everything as an expression of love towards God.  If you truly love Him, as your words suggest, you WILL love others. 
Is It Legal?
Yes! Christian student-led clubs are protected by law through the
Federal Equal Access Act