Hi! I'm Faith. Students Standing Strong (S3) is one of my most important highlights in high school. I'm thankful that S3 helped me answer my calling to serve God in the land that He has drawn as my boundaries (my high school). Our club started off with only 4 students, including myself, in the 2021-2022 school year. From then, I have seen God's faithfulness in bringing students who are hungry for God's Word. We averaged 15 kids per week – reaching at least 50 kids this past school year.                                                               
The S3 curriculum for the year, James–Get Real – Live What You Believe, challenged me and my fellow club members to stand strong for our faith at school. We were asked, "What are you standing strong for?" multiple times when we wore our S3 shirts. This led to the opportunity to plant the seed of the gospel to many students and teachers. I remember one girl who came into the club this year in tears because she was having a rough day. That day we studied James 5:13-14. 
Is any one of you in trouble?  He should pray.  Is anyone happy?  Let him sing songs of praise.  James 5:13
The lesson talked about how our lives are filled with both good and difficult circumstances that can bring about strong emotions. However, it's important to make God the center of our lives in all circumstances. This girl left S3 club that day with a smile on her face praising the Lord that God used the lesson to minister to her heart. 
All in all, I'm thankful that God has allowed us to be a small part of His kingdom work on our campus through S3. I can't wait to see how God will continue to work on our campus! 
Faith, S3 Student Club Leader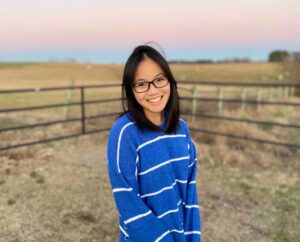 Finally, be strong in the Lord and in his mighty power. Ephesians 6:10