Growth Through S3
Students Standing Strong (S3) played a vital role in my faith as a student in GCISD. It served as the benchmark for personal growth and solid community, especially during my 4 years at Grapevine High School.
By the time I was a senior in 2014, I was serving as S3 President, which really motivated me to pursue Christ in a way that would point others to Him.
While busy with school and football, S3 gave me an opportunity to slow my week down, recenter my focus, and truly grow in my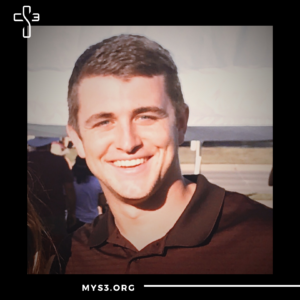 faith with friends and classmates. It challenged my thinking as well as my actions. It motivated me to be the best version of myself as well as prepared me for the challenges that I later faced in college.
Without S3, I can genuinely say that I would not be the same man, brother, or son that I am today. I am very appreciative for all the people who make S3 run so smoothly and effectively.
I would encourage anyone who is on the fence to attend at least one S3 Bible club and see what it's all about. I can assure you that you will be welcomed with open arms and will leave encouraged, ready to face life's many challenges.
Best,
Clint, S3 Alum