Our Unknowns are Known by God
"You may not understand now what I am doing, but someday you will." John 13:7
Even when we do not understand where we belong or what is going on in our lives, God knows.
As teens, there seems to always be many unknowns in our lives. Whether it is what our career is going to be, what our role is at church, or who our friends are going to be a year from now, teens face lots of uncertainty. Areas in our lives that are unknown can often be scary, but they do not have to be.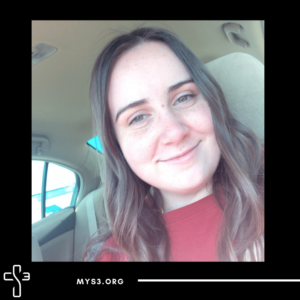 We are not just teens– We are Christian teens. And as Christian teens, we know one thing for sure: God knows the path which each one of us is going to take. We know that God knows, and there is comfort in that. Amid all of our unknowns, that can be known. It may feel like the only known thing in your life, but it is very much there and real. 
Remembering that God knows His plan for us can be hard, especially when there seem to be endless possibilities or none of our choices seem to make sense. This is when we have to put trust and faith in God. He knows, and someday we will too.
Challenge: In the midst of your next unknown, have faith and trust that God will make your path clear.
Thanks, Emerson

Keller High School
S3 President 2020-2021