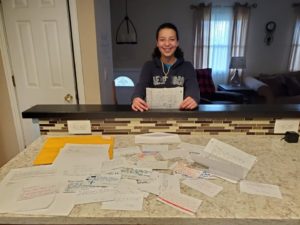 14-year-old New York girl Stands Strong when her public school forbids a legal, student-led Bible club on campus. Students Standing Strong club members, from around the country, wrote Daniela letters of encouragement for her bravery.
S3 is grateful to have been featured on Fox News, following up with Daniela's boldness in her faith!
"Students Standing Strong members across the country were glad they could encourage First Liberty client Daniela Barca, because of her boldness and bravery for standing up for her faith in Jesus Christ!" Click to read more!
Please share the link on your social media to bring the good news to others!!