My Journey in Students Standing Strong
Hi, my name is Ava Edwards and I have been involved with S3 for 1 year at Cross Timbers middle school.
Over this past year, S3 has increased my Bible knowledge and has helped strengthen my relationship with the Lord by getting into the Word. I tell you this because before I was involved with Students Standing Strong I was really asking questions and wondering if Christ was truly real or not. Once I got into S3 it helped answer those questions and seek my faith on a deeper level. I, as a twelve-year-old, have realized that once you seek your faith it is something that I can call my own. Attending S3 on campus at my school has allowed me to connect with other students who are on the same Christian journey as I am.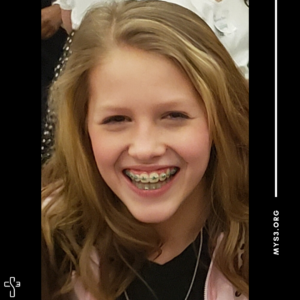 I would highly encourage other students to attend S3 because it has impacted my walk with the Lord and it allows so much hope in a hopeless generation.
Many blessings,
                      Ava Edwards