Fix My Eyes Back On God
In this world, we tend to get distracted by the small happenings of the now, but during this time of uncertainty and isolation, it's time we fix our eyes back on the God that gave us this life. 
I tend to be a person who likes to be busy with everything and feel useful to those around me. But because of this, I tend to lose my focus on why I'm busy and my purpose of bringing glory to God. During this time, I have been able to slow down and really focus on what has been pulling me away from God. I have realized that I wasn't giving God the attention I did when I was first saved and that I seemed to only be going through motions, rather truly worshipping and loving God.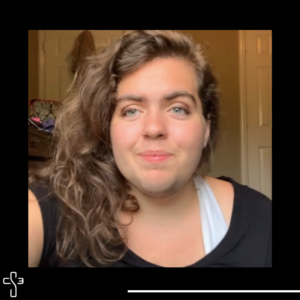 In Deuteronomy 6:5, Moses tells the Israelites "You shall love the Lord your God with all your heart and with all your soul and with all your might." Loving God means giving Him our attention and full devotion. Moses doesn't say to do this in between a schedule or once a week, he says to do it continually with all of your might! It may be difficult for people in high school or middle school to really slow down and really listen to God and what He has to say, but having groups like S3 and having daily time can bring that devotion back to Him. God calls us to look to Him and focus on what He wants us to do, even if that means changing the way you live and think. 
My challenge to you is that you take time to truly devote yourself to God. Spend time reading His word. Immerse your self into worship and prayer and focus on the good God has truly done in your life. Don't let the fire you once had when you were first saved fade, but rather continue to rage on. 
-Ashley, an S3 student 🙂