Students Standing Strong has brought me closer to God.
I have felt my relationship with Christ grow and I am so grateful for the opportunity to grow together with other students and talk about the Bible at Students Standing Strong (S3). I am very proud of my faith and Students Standing Strong has just allowed it to strengthen! It gives me peace of mind knowing there are other students who I can talk with openly. Through trials and tribulations, S3 never stops standing strong. I want to learn more and S3 is guiding me to do that. The S3 community has allowed me to grow closer to Jesus and helped me further understand the Word. S3 is encouraging and a place to talk about pressing ethical questions with others, a place where I feel safe, a place where I feel God's presence, and a place where every prayer is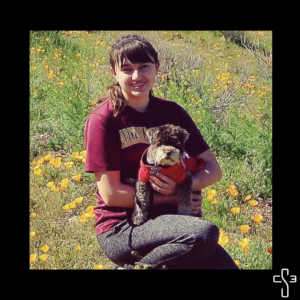 cherished.
Students Standing Strong has impacted my life in ways I never thought possible. It brought me friends and showed me new brothers and sisters in Christ. You can see the impact that Students Standing Strong has on the lives of others. Some people come for prayer, some come for the Word, some come out of curiosity, but in my experience nobody leaves spiritually empty-handed. Diving deeper into the Bible and discussing it with others brings me great joy.
In S3 I am always learning and building my relationship with Christ. God is speaking through the hearts of a new generation. It is incredible to see God working through the lives of those who come and to hear the stories of fellow students. When we read scriptures and passages, it is like they are meant for me. Every lesson I am reminded of the sacrifice Jesus made for me and for each and every one of us. I am so happy that I get to share my faith with others and know that I do not stand alone. We stand together and we stand strong.
-Roselyn, S3 Student