First Liberty Institute
A few months ago, I had the privilege of meeting Terry Ann (S3 President) and learning more about the incredible work of Students Standing Strong in America's public schools.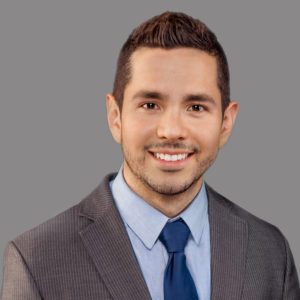 I was especially encouraged by the fact that S3 is committed to equipping and empowering students with sound Biblical knowledge, something that is necessary right now in our country more than ever before. Today, younger generations, and students especially, are constantly bombarded with information, news, arguments, theologies and not all of it helps edify their lives. This is partly the reason why so many students at times stray from their faith, or simply choose a path for their lives that isn't what God wanted them to do.
I can tell you this from experience, as I grew up going to schools where both my peers and my teachers were rather hostile against Christianity. First, in high school and then through my college years, I saw first-hand how much lack of Biblical knowledge exists and how much distortion of Biblical truth often happens in our public schools and universities, particularly as it relates to our nation's history, the Bible and the influence of Judeo-Christian values.
Thankfully, I had the opportunity to attend Liberty University for my graduate degree, where I was able to further solidify God's calling for my life and to remain grounded in Jesus Christ even in today's hostile climate against people of faith like myself. Today, because I opted to stand strong in my faith, I have the privilege of working for a fantastic nonprofit that defends religious liberty. This is precisely where God wants me to be and to use my talents, skills, and knowledge for His glory. As a volunteer worship leader at my church, God has given me a whole new level of appreciation and gratitude for being able to live out my faith and worship with my community.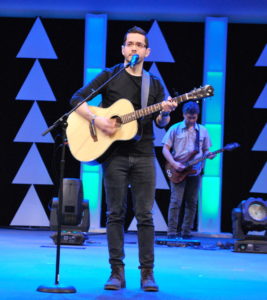 The joy that I have now to work for a nonprofit and to use my creative side to worship God through music only came about, again, because at one point in my life I made the choice to "stand strong" in my faith. I encourage you if you're reading this, to stand strong in your beliefs and to help others remain firm and faithful to God.
-Jorge Gomez