S3 G
ave Me Opportunity to Grow
My name is Emery and I graduated from Spring Texas Private School in 2017. I grew up in a Christian home and gave my life to Christ when I was 6 years old. Growing up, I struggled to make my faith my own. It was difficult spending time with the Lord, and being confident enough to tell others about Him. Students Standing Strong gave me an opportunity to grow in these areas and strengthen my relationship with Christ.
I joined S3 in middle school and stepped out of my comfort zone in joining the leadership team. From there I stayed a part of the S3 leadership team through my senior year. I was given the opportunity to teach my peers about Christ and found that I was able to do this better by spending time with Him daily, making my faith more of my own.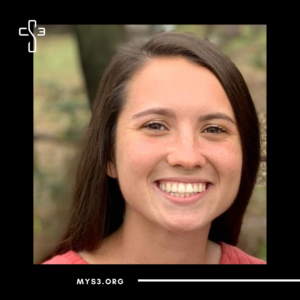 As I taught lessons every so often, and my relationship with Him became more personal, I became more confident in telling others about Him. S3 surrounded me with Christ-like friends who held me accountable as well as people I could share advice with and hold accountable. Thanks to S3, my love for Christ and the people around me grew and I could see that in the way that I live my life even today.
1 Peter 5:7 says, "Cast all your anxiety on Him because He cares for you." Get into the word, take some time, and pray, give Him your worries because He does care, He cares so much that He longs to have a personal relationship with you. Stay connected with other believers and find ways to love and serve people. There is hope, even though we can't see the future. God is still sovereign. He has not, and will not fall off the throne. Find peace in that.
Sincerely,
Emery, S3 Alum