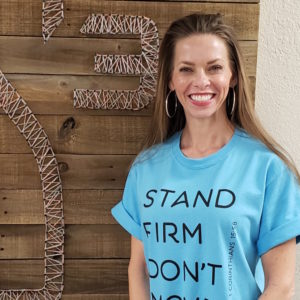 Club Relations Director
Phone 214-563-3885
My name is Amanda Edwards and I am a devoted wife and mother of two. My husband is Aaron Edwards and we have been married for 15 years. My son Jonathan is 13 yrs. old and attends Cross Timbers Middle School in the 7th grade. My daughter Ava is 11 yrs. old and attends Glenhope Elementary School in the 5th grade.
I love being a wife and a mom but not until recently, did I find the missing piece to the puzzle. I started at CTMS as an Adult Coordinator in August, 2018 for Students Standing Strong on behalf of my son, who was quietly praying to his previous SSS adult coordinator who was stepping down at CTMS. She phoned me in June of 2018 to see if I would take over!!! Well, guess what, I did and look where the Lord guided me! The Club Relations Director!! I thought getting married and having my babies was greatness! It just keeps getting better. I have such a level of fulfillment and joy that only God can give. Just think, it all started with a prayer from my son to the Lord! How great is that!
Have I Not Commanded You? Be Strong and Courageous, Do Not Be Afraid, Do Not Be Discouraged, 
For The Lord Our God Will Be With You Wherever You Go.
Joshua 1:9